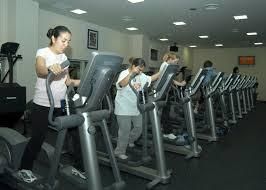 This is perhaps the most challenging task that every individual aiming to have a healthy lifestyle needs to overcome and often fail at doing so. However, here are some tips to actually help you get started and stick to it.
Make Time For It: This might sound easy but this is where most people initially fail with despite knowing how important working out is. The secret though in making this work is by making working out as one of your priorities. Write it on a notebook or a planner. Make an appointment ahead of time and do not let other invitations or other circumstances stop you from accomplishing this.
Find A Healthy Activity: This means finding an activity that you will certainly enjoy in the long run. Having one helps you keep your motivation into working out and this does not mean that you only have to work out in the gym alone. You can also try biking, jogging regularly in the morning or perhaps, joining a Pilates or yoga club.
Take Things Into Account:: Do not just work out and pick activities randomly. Take note of the results and of your progress. This will make your regimen more meaningful as compared to just repeatedly doing what you do. By taking note of your progress, you will be able to determine your next course of action and if you need to do more of a certain activity or do some minor adjustment on your diet.
It is true that disciplining and focusing on a particular workout routine can be difficult but then again, it is not impossible. You just have to put your will into it.