The summer season is here, which means you can start doing a lot more gardening. If you have kids, you should consider getting them involved. Most kids love dirt, so yours will likely enjoy gardening. If you teach them how to garden, they will want to do it every week. Here are some tips on gardening with your kids.
Read Children's Books About Gardening
Before you bring your children out to the yard, read them some children's books about gardening. Reading books to your children will help them learn about growing food and plants. It will also make them more excited about working in the garden. Try to read your kids one or two gardening books before you have them garden with you.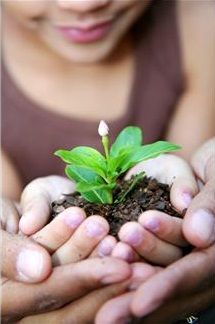 Make Gardening Part of Your Everyday Routine
It will be easier to get your children involved in gardening if you make it part of your everyday routine. For example, if you do gardening every day at 10 a.m., your children will look forward to it. They will get used to this routine.
Take Your Kids to the Nursery
If you buy your plants and seeds, make sure to take your kids to the nursery with you. Allow them to choose some of the seedlings and seed packets. They will absolutely love picking them out because they will feel like they are helping you.
Create a Garden Bed for Your Children
Children are not experienced with gardening and might not plant in perfect rows. That is why you should create a garden bed just for your children. If you establish a garden bed for them, you will give them a space to experiment. Your children will also love having a space of their own.
Give Your Children Smaller Garden Tools
Make sure to give your children child-sized garden tools. If you give them garden tools that are too big for their hands, they will have difficulties gardening. Giving them smaller garden tools will help them work in the garden with ease.
Bring Sunscreen and Hats
Working out in the garden all day can cause a major sunburn. You have to protect your kids from the sun's harmful rays by applying sunscreen to their skin. Make sure to apply sunscreen on your kids' skin 30 minutes before you go outside. Also, give your children hats to wear. Hats will also prevent sunburns and keep the sun out of their eyes.
If your garden area is in poor shape you may want to first consider having a Brisbane landscaping professional get it in working condition and then maintaining it with your kids.
If you follow these simple tips, both you and your children will enjoy gardening together. Gardening together is not only fun; it will also bring you all closer together. If you teach them how to garden at a young age, they will likely enjoy gardening when they get older.