Long distance bike riding is becoming increasingly popular as more and more cyclists join the touring craze. Cycling over extensive distances is a very different sport from short trip cycling and requires more than a basic bike. For comfort, convenience and safety there are a few things that you will need to consider.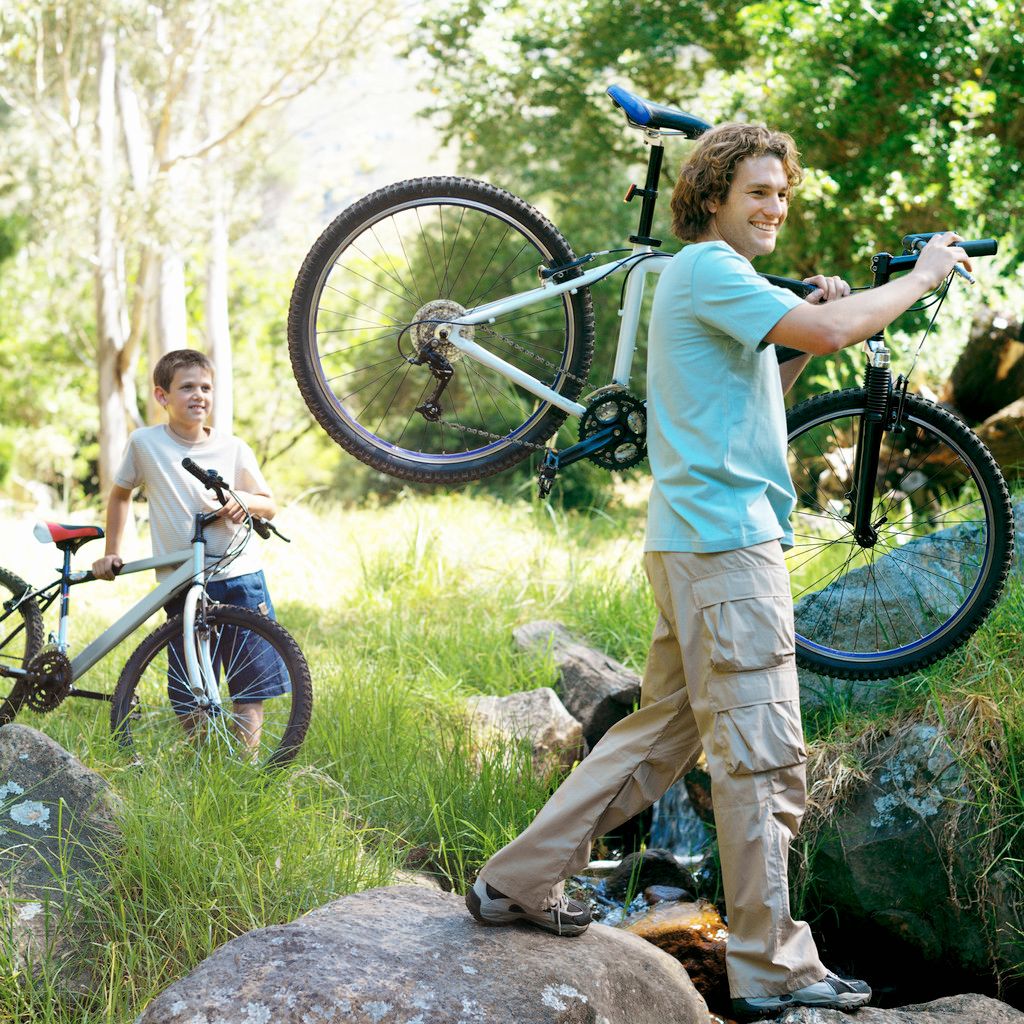 Clothing
For long distance cycling you need the correct clothing. Padding cycling shorts are a must and a cycling jersey will make a huge difference to the ease of your ride. Take a long bike ride in standard shorts and you will soon understand the attraction of cycling shorts. The padding helps to protect sensitive groin areas and also keeps the body cooler as well as drier by acting as a wick to draw the sweat away from the body. Bike shorts will help you to avoid some pretty nasty sores created by friction and moisture. Bike shorts are worn without underwear and keep everything firmly in place!
Jerseys can be tight or loose fitting depending on personal tastes. They are designed to create the moisture wicking benefit and also come in really visible colours to increase your safety, particularly in conditions where visibility is poor.
Get Kitted Out
As you will be travelling distances it's also important to be correctly kitted out. You will need to carry a bike pump as well as a puncture repair kit. You can find everything you need at http://99bikes.com.au/bikes/road-bikes
You should also carry a mobile phone and a general tool kit in case you need to carry out side of the road emergency repairs. It's also a good idea to have a solid understanding of how your bike works. Taking the time to read the manual will prove invaluable in the event of a breakdown.
Snacks
It is also important to carry plenty of water and some high energy snacks; things like muesli bars, protein snacks and bananas are good. Be wary of energy drinks as these can contain a lot of sugar which can actually dehydrate you.
Ease into It
Another important safety tip is to ease into long distance riding. Start by taking short trips close to home and gradually increase your distance over time. If you are new to the sport or haven't been on your bike for a while, you may find a few kilometres enough to start with. Ease into it and you will avoid injury. You can also use these short stints to road test your equipment.
Make sure you spend time warming up before you ride. Do some leg stretches and also some cardio warm ups, things like jogging on the spot and star jumps. You will need to spend about ten minutes doing this to ensure you are warmed up enough to ride safely.
Pace Yourself
It is important to cycle at a pace that suits you and your level of fitness. Find your pace and stick to it. Change down to lower gears on hills. It is important to maintain a consistent pace that works for you to avoid injury. Take regular breaks. It's a good idea to check your bike during breaks to prevent anything going wrong while you are cycling.
Do you have any tips for riding long distance? Leave your thoughts in the comments below.